Learn - Articles about leading worship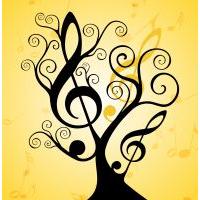 How To Introduce New Music To Your Congregation

New songs have pros and cons. The pros include fresh ways of expressing our hearts of worship, fulfilling the scriptural command to "sing a new song." They lift us from the mundane, the mindless, and the medeocre. But new songs have cons too, including the difficulty of engaging in worship. When a person doesn't know the lyrics, rhythm, or melody of a new song, they often disengage from worship and simply become observers. As worship leaders (not observer leaders) our responibility is to help people engage in worship. So how should we go about introducing new music?
Start slow. I don't mean tempo. I mean, don't introduce three new songs on one Sunday. One newbie is plenty. Most people are willing to learn and even enjoy new music, but only a small amount at a time. We need some amount of familiarity (which creates comfort) before we are usually ready to belt out the chorus and bridge.
Let 'em hear it first. I like to have new songs available on CD (or mp3) to play before and after worship. This way, people hear the song before they're asked to participate. Ideally, we'll play a new song on CD before or after worship more than once to give people a chance to learn it without even realizing it. Then when our band finally plays the song and the congregation is invited to sing along, they know at least a portion of the melody, rhythm, and key lyrics.
Use low-engagement times to introduce new music. For our congregation, this means the very first song (before spoken announcements, before being asked to stand, before anything else) or the song played during collection of an offering. An offering song is a great time to introduce new music because people are already semi-engaged (they're hunting for their purse, wallet, or checkbook). It almost gives them a sense of permission to partially disengage while they're worshipping in another way (through giving). Your church's low-engagement times may differ. One way or another, these times are great opportunities to introduce new songs.
Play new music in the middle of a set, not the beginning or end. The beginning of a set list is like a first introduction. And the end is like a last impression. You don't want to leave a bad taste in the mouth from either of these times. So I prefer to begin and end with something that the congregation already knows.
Keep it short. Some may disagree with this suggestion (please comment below). When I introduce new music, I don't repeat a lot. There are basically two trains of thought in this regard. The first suggests that repeating the song two, three, or more times will help people to learn it and engage part way through the song. The second thought here, which I happen to agree with, is that repeating something new tends to annoy and disengage. Repeating something new tends to annoy and disengage. Repeating something new tends to annoy and disengage. See?
Of course, there are exceptions to these suggestions. They're not rules, simply guidelines that I use. If there are two new songs that are just too amazing to pass up, then I might consider introducing both of them at one time. But in that case, I would still do my best to follow the other suggestions. If you don't have two or three weeks to plan ahead and play a new song on CD before and after worship, you can at least do it the day of first introduction. One reason I might choose to start with a new song is that the start of worship can sometimes feel like a low engagement time. The danger here is that the disengagement can sometimes be difficult to overcome, even with a well-known favorite. Or I might choose to end with a new song if it connects well with whatever happens next in worship (say, the sermon, for example).
Hopefully these ideas will give you some direction as you plan to introduce great new songs. There is so much wonderful available (some of it from the amazing artists on this website). When you keep the cons of new music in mind, the pros have a chance to outweigh them.
So what do you think? How do you introduce new music? Please comment.
[ Next Tip ] [ More tips ] [ Community Comments ] [ Add Your Comment ]
---

Community Comments...
Please login to add your comment.
---

More Tips...

































































---
[ More tips ] [ Community Comments ] [ Add Your Comment ]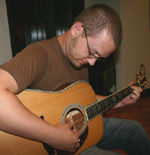 Steve Baney is the founder of ShapingWorship.com, where you can share your original worship music with others and find the perfect song to match your set list, theme, Scripture, or topic. Steve has been a pastor of worship for 12 years, and is author of over 30 worship songs. Read more about the shape of worship and hear new worship music free at ShapingWorship.com.