Learn - Articles about leading worship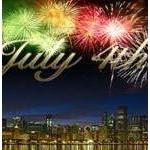 Free American Patriotic Pictures and Videos

With so many royalty free images available, there is no reason to steal an image protected by copyright.

Here's a list of free patriotic pictures and videos. These images are great for 4th of July celebrations and other patriotic holidays like Memorial Day, Independence Day, Fourth of July, Martin Luther King Jr. Day, Washington's Birthday, Flag Day, Constitution Day, Election Day, Veterans Day, Bill of Rights Day, American holidays, USA.

Fireworks background images
Soldier background images
Flag and Remembrance Wall background images
Ten Patriotic background images
Happy Independence Day PSD image
Patriotic Bulletin Cover
God Bless America over flag image
Fireworks above city image
Subtle Patriotic Background
Freedom Flag image
Flag, One Nation Under God image
Flag, Land of the Free image
Flag image

[ Next Tip ] [ More tips ] [ Community Comments ] [ Add Your Comment ]
---

Community Comments...
Please login to add your comment.
---

More Tips...

































































---
[ More tips ] [ Community Comments ] [ Add Your Comment ]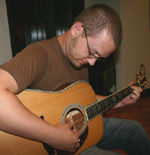 Steve Baney is the founder of ShapingWorship.com, where you can share your original worship music with others and find the perfect song to match your set list, theme, Scripture, or topic. Steve has been a pastor of worship for 12 years, and is author of over 30 worship songs. Read more about the shape of worship and hear new worship music free at ShapingWorship.com.