Learn - Articles about leading worship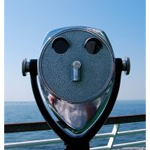 Seven Ways To Increase Exposure at ShapingWorship.com

Exposure.
It's the necessary element required for more and more people to enjoy your original music. So what can you do to increase your exposure at ShapingWorship.com?

(1) Upload new music. But instead of uploading them all at once, let's space them out. This will build anticipation - giving your listeners something to look forward to.
(2) Write a helpful review of someone else's music, and ask them to do the same for you. When you take the time to give genuine, encouraging feedback on someone's music, they'll feel great. And they'll likely be happy to return the favor (especially if you ask).
(3) Tell us about yourself in the Custom Text section. This text appears on all of your music pages. Use it to describe yourself or your album.
(4) When someone writes a review for one of your songs, reply to them by name by writing a review of the same song. Thanking them for their feedback will encourage others to listen and provide feedback to you.
(5) Post on Facebook, tweet on Twitter, and write on MySpace about your music and the music of others at ShapingWorship. There are easy one-click buttons to do this for every song on the New Music page.
(6) Refer a Friend - You can tell others about your music at ShapingWorship by including an image link or a text link on your website, or by sending a referral email. Find out more on the Referal Page.
(7) Edit My Songs - You can easily update the songs you've already uploaded. Add keywords from the lyrics and theme of your music to increase the chance of your song appearing in search results. If you haven't checked the content on the Edit My Songs page in the last 30 days, you'll want to do it asap!
[ Next Tip ] [ More tips ] [ Community Comments ] [ Add Your Comment ]
---

Community Comments...
Please login to add your comment.
---

More Tips...

































































---
[ More tips ] [ Community Comments ] [ Add Your Comment ]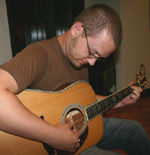 Steve Baney is the founder of ShapingWorship.com, where you can share your original worship music with others and find the perfect song to match your set list, theme, Scripture, or topic. Steve has been a pastor of worship for 12 years, and is author of over 30 worship songs. Read more about the shape of worship and hear new worship music free at ShapingWorship.com.