Learn - Articles about leading worship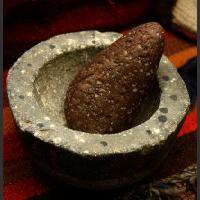 Accountability - Part 4
An excerpt from Worship Band Devotions by Steve Baney, M. Div.

In music, a team of people working together can accomplish much more than any single person from the team. This is how melody becomes harmony, soloists become quartets, and musicians become orchestras. We are better together.
The same thing is true in life. Alone, we have a tendency to make excuses for our sin, hiding it from others, and acting like it isn't a problem. But when others who love us become aware of our sin, they hold the potential to empower us to overcome it. Scripture even asks us to help each other in this way:
"See to it, brothers and sisters, that none of you has a sinful, unbelieving heart that turns away from the living God. But encourage one another daily, as long as it is called 'Today,' so that none of you may be hardened by sinís deceitfulness" (Hebrews 3.12-13).
For a worship leader and worship band to be successful, the whole team must work together. At times this means helping each other learn rhythm, melody, and lyrics. Other times this means holding each other accountable to the call of Christ to live free from sin.
If you haven't already, consider giving your team permission to hold you accountable. They want to help. Yet they don't want to insult you or overstep their bounds. So tell them it's okay for them to call you out when you mess up. Give them the right to address issues of sin, selfishness, speech, attitude, and action that need to change.
Lord, help me to hold my team accountable. Show me how to speak with love, especially when I need to rebuke. And help me to listen when others hold me accountable, knowing that they love me, and have the my best interest and the team's best interest in mind.
[ Next Tip ] [ More tips ] [ Community Comments ] [ Add Your Comment ]
---

Community Comments...
Please login to add your comment.
---

More Tips...

































































---
[ More tips ] [ Community Comments ] [ Add Your Comment ]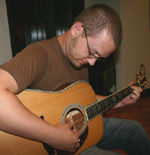 Steve Baney is the founder of ShapingWorship.com, where you can share your original worship music with others and find the perfect song to match your set list, theme, Scripture, or topic. Steve has been a pastor of worship for 12 years, and is author of over 30 worship songs. Read more about the shape of worship and hear new worship music free at ShapingWorship.com.