Learn - Articles about leading worship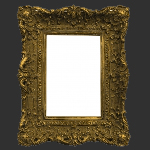 Submission – Part 6

Have you ever met someone who always seems to talk about themselves? Constantly trying to impress others, ensuring that everyone knows about their accomplishments, these people seem to need the approval and acceptance of those around them.
This is what Scripture calls preaching about yourself. Rather than telling people about how good our Lord is, some people spend time and energy trying to convince others to like them. This is not the attitude of a follower of Christ, a minister, or of a worship leader.
"What we preach is not ourselves, but Jesus Christ as Lord, and ourselves as your servants for Jesus' sake" (2 Corinthians 4:5).
When you spend more time acting like a servant of Christ (instead of a servant of your self-image), your ministry will become increasingly more effective, and our Lord will be greatly honored. This kind of submission means worrying less about what other people think of you, and worrying more about what other people think of your Lord. Let your attitude and behavior reflect well upon him and his reputation.
Lord, I submit my self-image to you. Make your reputation more important to me than mine. Fill my mouth with your praise, not my own. Humble me as your servant, that my life might honor you.
[ Next Tip ] [ More tips ] [ Community Comments ] [ Add Your Comment ]
---

Community Comments...
Please login to add your comment.
---

More Tips...

































































---
[ More tips ] [ Community Comments ] [ Add Your Comment ]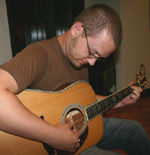 Steve Baney is the founder of ShapingWorship.com, where you can share your original worship music with others and find the perfect song to match your set list, theme, Scripture, or topic. Steve has been a pastor of worship for 12 years, and is author of over 30 worship songs. Read more about the shape of worship and hear new worship music free at ShapingWorship.com.