Learn - Articles about leading worship

Local Pastor Publishes Devotional Book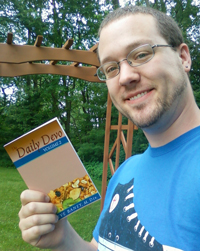 Pastor Steve Baney of Three Crosses United Methodist Fellowship in Butler, OH recently published his sixth book entitled, "The Daily Devo - Volume 2."
Thousands of people have already been blessed by the devotional materials in volume 1. Now add yourself to the list of those who enjoy volume 2. No more struggles trying to make time for God in your life. One Bible verse, one paragraph of application, and a one-sentence prayer - These simple devotions are perfect to start off your day or finish it. It's a great supplement to your relationship with God.
This edition includes 60 devotions, enough to last you for two months! (If you haven't already, be sure to get your copy of volume 1).
In addition to devotional materials, Pastor Steve has also published two illustrated children's books - Dancing With Fishes and Leonard Likes Lizards - a book designed for use by short-term mission trip teams called Ready Set, and a pastor's worship planning kit designed in conjunction with Pastor Keith McLaughlin.
Celebrate with Pastor Steve by purchasing your copy of The Daily Devo - Volume 2 today at this website http://stores.lulu.com/pastorstevebaney
[ Next Tip ] [ More tips ] [ Community Comments ] [ Add Your Comment ]
---

Community Comments...
On 06-27-2011, Steve Baney said:
I ordered a copy and it arrived in 4 days (including the weekend when mail isn't delivered).
Please login to add your comment.
---

More Tips...

































































---
[ More tips ] [ Community Comments ] [ Add Your Comment ]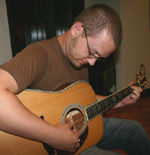 Steve Baney is the founder of ShapingWorship.com, where you can share your original worship music with others and find the perfect song to match your set list, theme, Scripture, or topic. Steve has been a pastor of worship for 12 years, and is author of over 30 worship songs. Read more about the shape of worship and hear new worship music free at ShapingWorship.com.