Let's start by searching for some great worship music. Describe the theme you're looking for in one or two words...
FIRST TIME HERE?
Let us show you around and explain how everything works. We'll give you a quick tour. Just click play...

HAVE SOMETHING TO SHARE?
Upload your original music (sheet music, mp3, and song image) and we'll share it with our community of worship leaders, pastors, and worshippers!

10 Ways To Encourage Your Worship Leader
As a person who directly benefits from the ministry of your worship leader, you have an opportunity to bless and encourage them. Congregational worship doesn't happen spontaneously. It is planned and prepared. Be sure to show your worship leader that you appreciate their hard work and preparation. Show them your support. You might co... Read More >>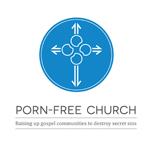 Get a Free eBook called Porn-Free Church
Are you concerned about the problem of pronography? You should be. Even if you don't struggle with this pervasive sexual temptation, many others do. As a free resource to you and your church, Covenant Eyes is offering an e-book (pdf or ePub) called "Porn-Free Church: Raising up gospel communities to destroy secret sins."

<... Read More >>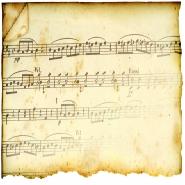 Free mp3 Hymns
I recently found a collection of mp3 hymns, 16 songs from the Public Domain. You can download these free recordings from AudioTreasure. Song titles include

I Need Thee Every Hour
Wonderful Words of Life
Just as I am
There is a Fountain
Ab... Read More >>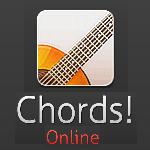 Need help identifying the chords to a song?
Upload an mp3 to the chords.fm website and the free software will automatically extract the chords and synchronize them to your song. Major chords are capitalized; minor are lowercase. And if the software makes a mistake, you can pay $3 to have a human redo it for you.

Read More >>
Read More Articles >>
VIDEOS for Powerpoint, MediaShout, Easy Worship, ProPresenter, LiveWorship
New Free Video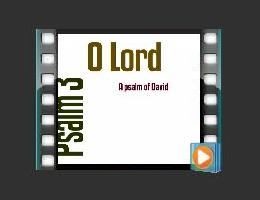 Psalm 3 Word Cloud
The words from Psalm 3 are read aloud as they are displayed in a word cloud using the Kenyan Coffee font and a collection of colors (green, orange, yellow, tan, and burgundy) over a white background in this 1:08 min professional quality video. Recurring words appear larger than others, some vertical, others horizontal. Designed as a call to worship or background video during Scripture reading, this endless looping video will focus hearts and minds in worship. (Format: 720 x 480 wmv, 4.14 MB)

Preview and Download >>

These similar videos may also interest you...

Find More Videos >>